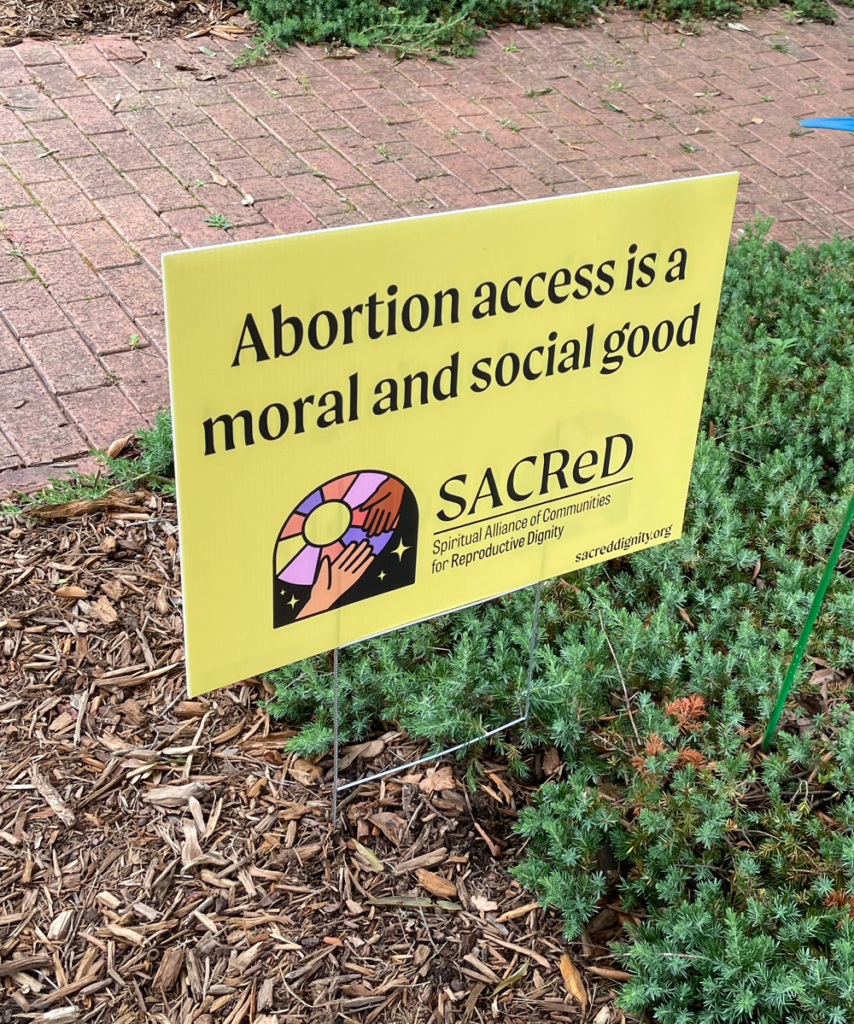 In the wake of SCOTUS overturning Roe v. Wade, it is more important than ever for people of faith to speak out in support of abortion access and reproductive justice. SACReD has created signs for you to share how your faith values inform your support for abortion access.
We have a dream that these signs and others will sprout up across the country as a visible sign of the immorality of abortion restrictions.
You can use these images to share on your social media or print signs at home for your yard or rallies. Please use these in your local community, congregation, and in your yard!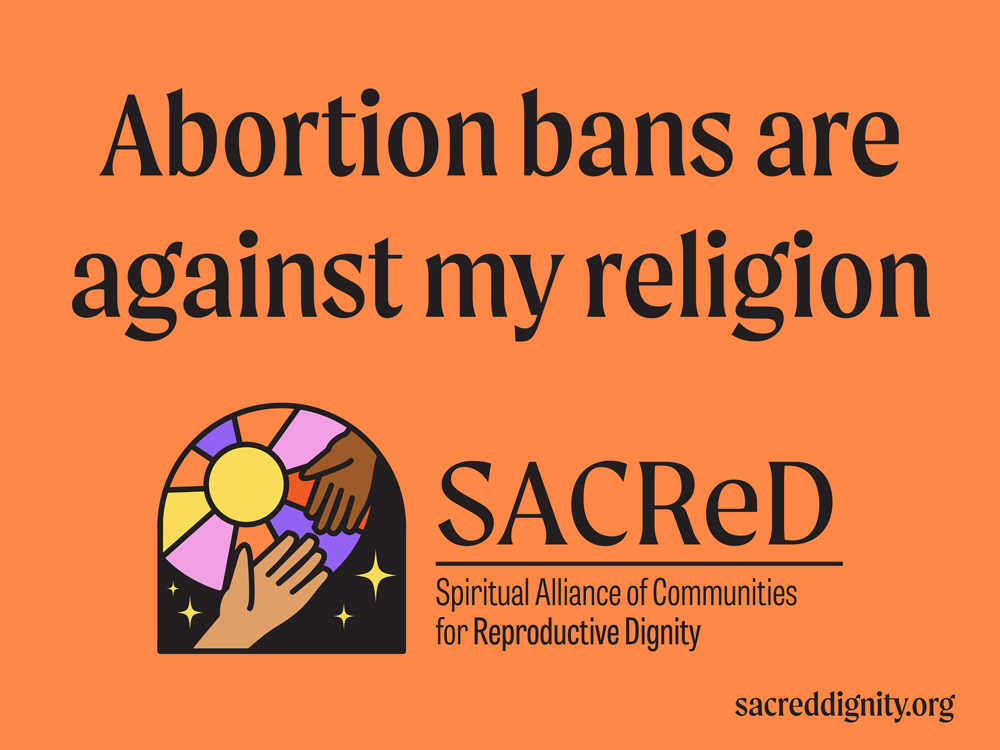 Download your favorite version and have it printed at your local print store (Staples, Fedex, CVS, Office Depot, other local shops, etc.) or online at a place like this. If you order in bulk, the cost per sign drops significantly. Consider ordering many for your community!
As you use these resources, we invite you to make a donation to the work of SACReD. We need your help to build a powerful religious movement that supports reproductive justice!